Hi Lovely!You are invited to .....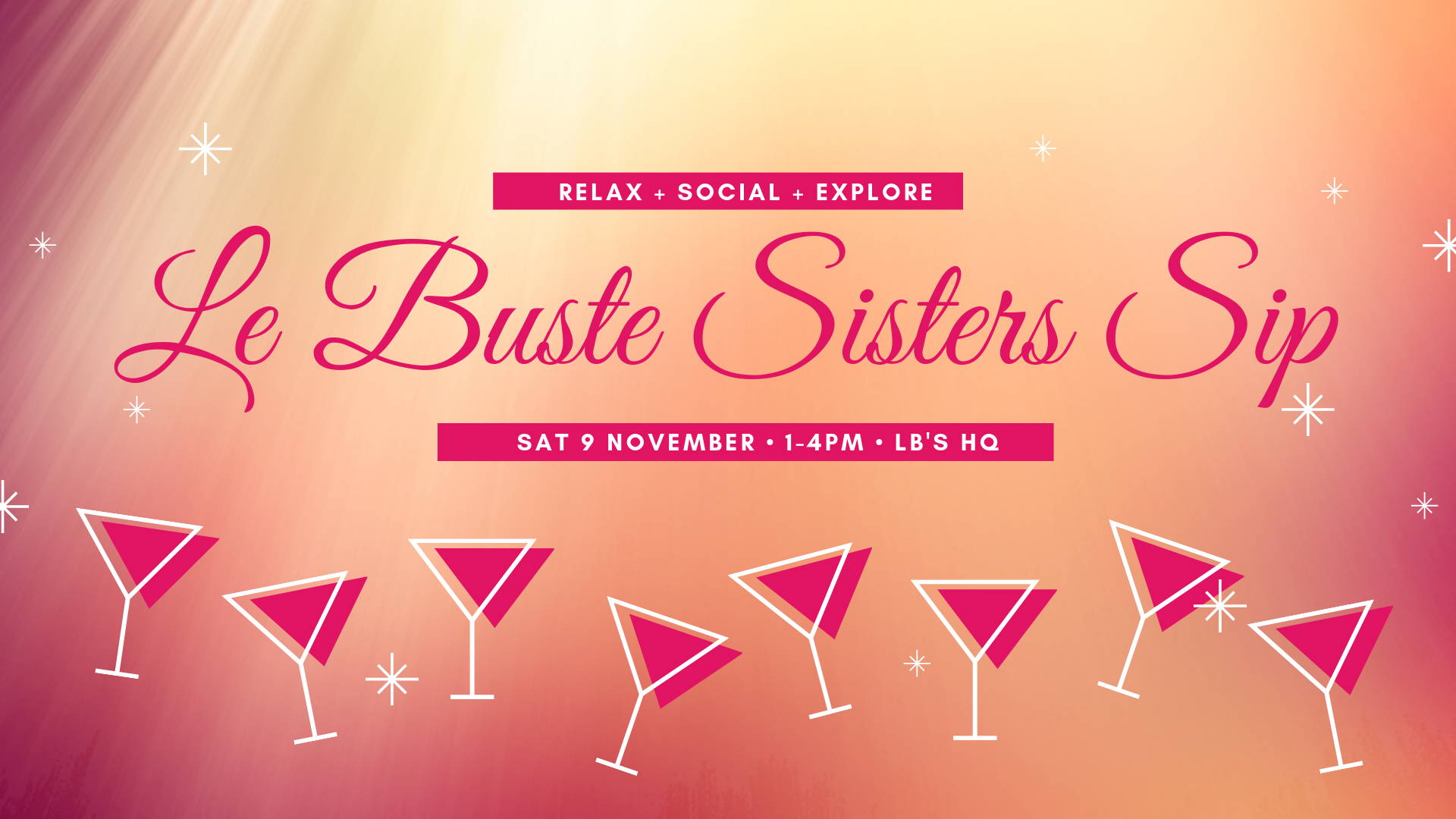 Andria at Le Buste Lingerie is hosting her very first Sisters Sip event!

Sisters Sip is all about letting your hair down and having a laugh with a group of awesome like-minded (and busted) women.Relax in style, meet some new gal pals and explore what's new in store! Come & check out the Full Embrace collection. Meet the designers (I'll be there, along with Annie from My Cup Runneth Over). Be inspired with styling and fit tips and pampered with giveaways, raffles and discounts.
Join us on:
Saturday, 9 November 1pm - 4pm

at Le Buste Lingerie
33 Brook St, Wakerley, Qld

This is a FREE event but numbers are limited!BOOK YOUR TICKET NOW!
This will be an afternoon not to be missed and we can't wait to meet you! Come along, bring a friend and join us for nibbles, champers and whole lot of laughs! Can't wait to see you there!